Looking ahead to 2023 our Product Manager Elliott Fairlie, discusses the top trends set to dominate kitchen interiors this year.
"While many homeowners may once have set up temporary spaces to work from home, this shift in lifestyle has largely become a permanent feature. More people are therefore looking for ways to update their interiors and create multi-functional spaces that suit personal and professional applications alike – spaces that they can spend more time in and really enjoy.
"Of course, updating the home with the latest trends can come at a premium, and with the current challenges of the cost-of-living crisis, homeowners are searching for the most cost-effective ways to update their interiors.
"The good news is that there are ways that homeowners can adopt the latest looks without breaking the budget.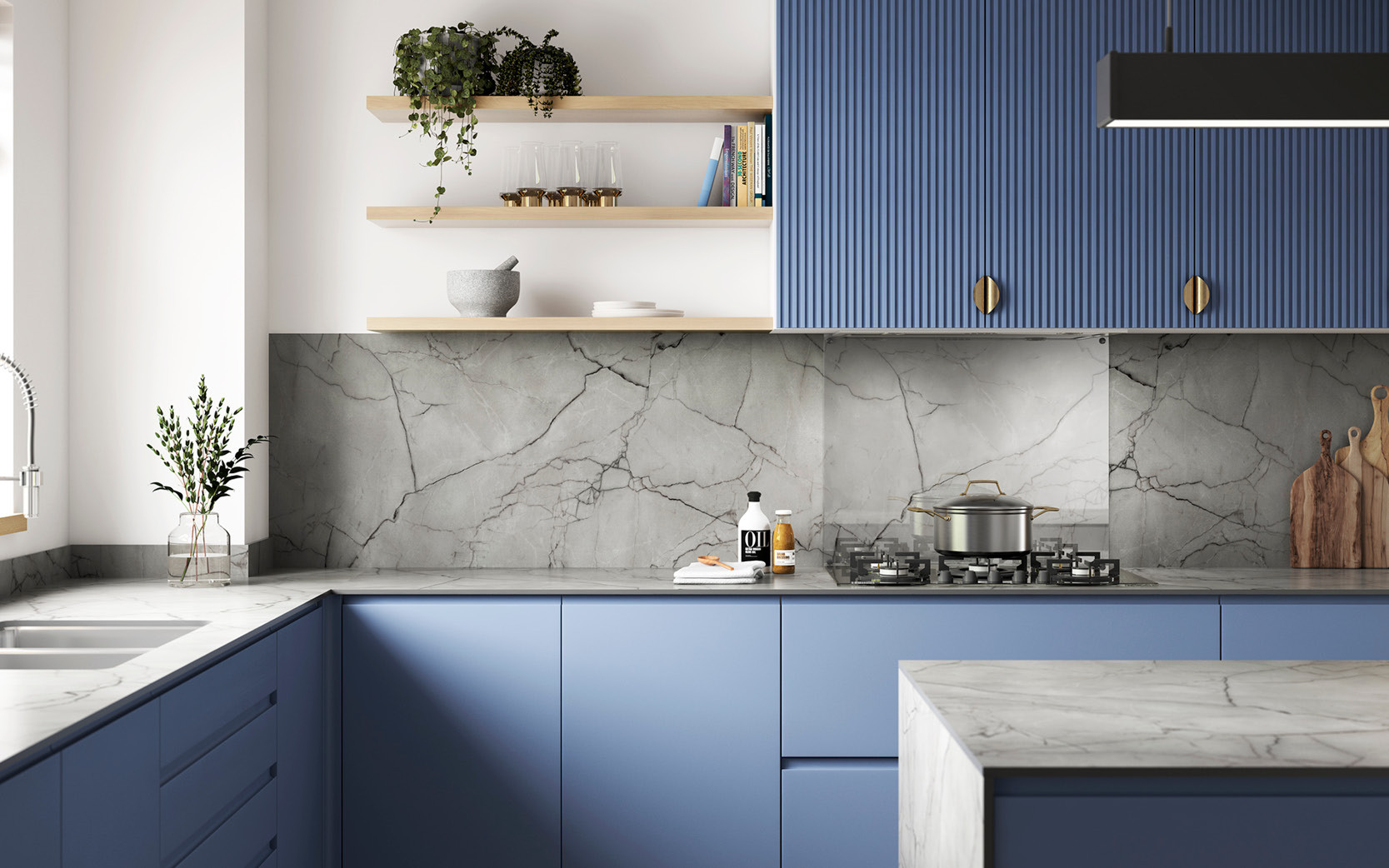 Bringing the outside in
"The continued rise of remote working means many still find themselves spending more time inside their homes than they may have previously. Therefore, it comes as no surprise that the focus on creating a relaxing space will continue into 2023.
"Adding a touch of nature to a kitchen design can provide a feeling of calm in the home, acting as a sanctuary that temporarily shields us from any external uncertainty.
"Drawing on inspiration from nature, this nature-inspired theme reflects materials visible in the outside world. Organic wood features complemented by muted, natural hues and greenery can help bring the outside in and provide a space that exudes serenity.
"If you're on a budget, opting for laminate is a great alternative to sometimes pricier solid natural materials. Laminate is also low maintenance and easy to clean, unlike its raw material counterparts, so you can spend less time carrying out housework and enjoy more moments enjoying your space.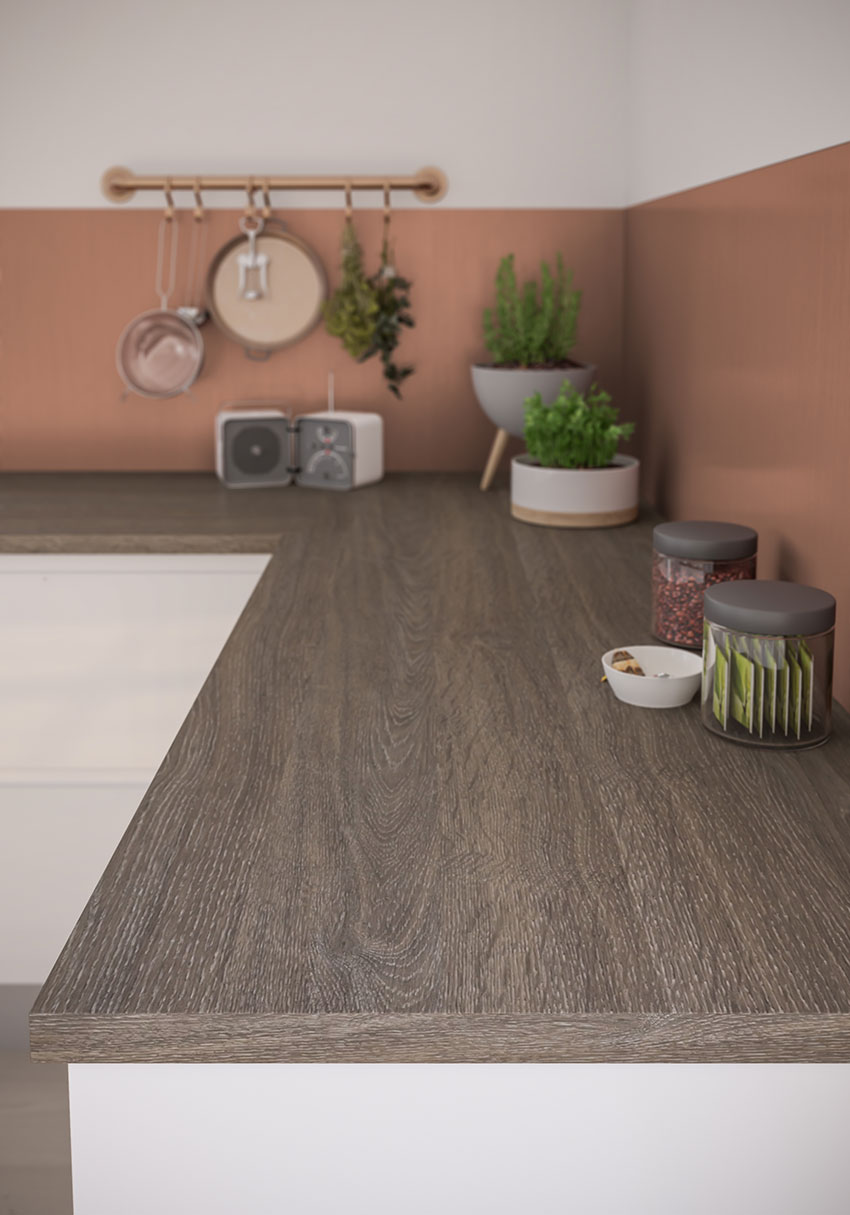 Creating a multipurpose space
"As a result of the continually evolving ways we use our homes, there has been an increase in popularity for multipurpose kitchen spaces. No longer just a room for food preparation, the kitchen has established itself as a place to work, entertain and even complete homework.
"It's possible to maximise an interior's capability to meet the growing demands of a flexible lifestyle by creating an environment that best suits our needs. When it comes to designing a multipurpose kitchen, it's important to choose materials that are a good fit for the activities you intend to carry out in the space. For example, if you're a cooking enthusiast, installing a splashback that's easy to clean – particularly behind a hob – is a must. Incorporating a low maintenance, sturdy, wipeable surface should also rank highly if you plan to spend family time baking or carry out crafts.
"If you're looking for a clever way to segregate areas of your kitchen, consider opting for a combination of thick and thin surfaces that can serve different purposes. Combining 12.5mm compact laminate with 38mm laminate surfaces in this way can add flexibility and interest to a kitchen's practical space, without the need to completely reconfigure the room.
"Using splashbacks to cleverly zone a space is a great tactic to create a multifunctional kitchen. For example, by opting for a statement finish in one area and a pared-back option in another, you can easily create a feeling of divide between different areas of your kitchen.
"The eye will naturally be drawn to the bolder splashback, so I'd recommend using these types of designs in the area that's most used, such as behind a frequently used countertop space, hob or sink. You can then use splashback panelling across the wider kitchen to divide it from these key zones.
Rich and Warm
"Rich, warm tones used within the home can help create a feeling of comfort, no matter the season. When brought into the kitchen, this scheme can provide an air of chic and elegance, while maintaining a relaxed atmosphere.
This trend is synonymous with dark woods and rich hues which can be introduced into the kitchen through work surfaces, wall art, splashbacks and furnishings.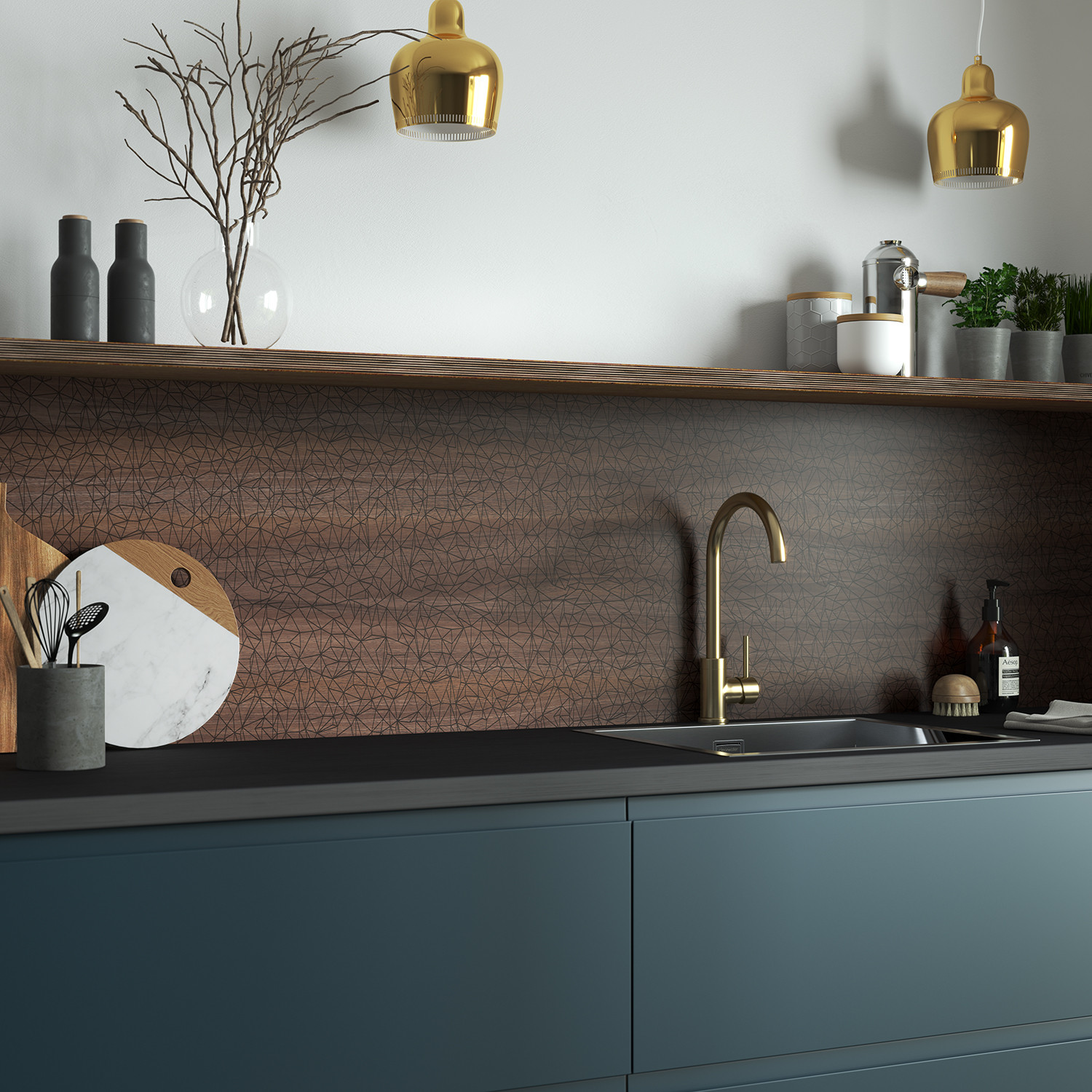 Textured black
The use of black within the kitchen is an emerging trend, with the hue offering flexibility to be incorporated through taps, light fittings and work surfaces – bringing a touch of class to the room. The look is continuing to evolve, appearing in a range of textures and finishes to create depth and emphasis on the senses of touch and feel. More traditional black worktops are on the decline, but modern versions which can be paired with black accessories are proving popular in interior design.
"When incorporating black into your décor, aim to keep it balanced with surrounding colours to ensure the space doesn't feel oppressive. Work surfaces and splashbacks offer an ideal way to add dark highlights to a kitchen, and work beautifully when paired with lighter hues.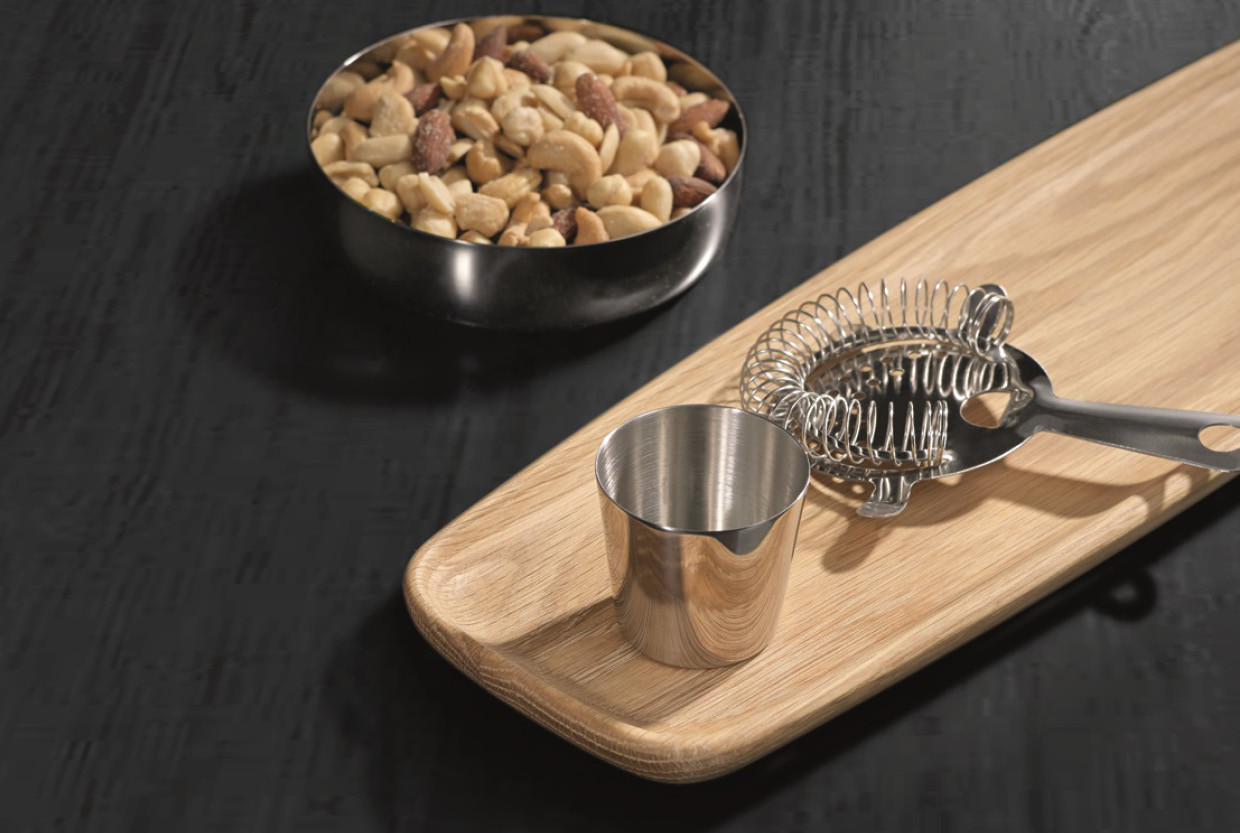 New marble
"Marble has historically been synonymous with luxury, but the move towards patterns featuring warmer hues and more abstract veining is proving popular among homeowners eager to bring this much-loved finish into their kitchen.
"Many associate the stone with extravagance and expense, but with alternative materials such as compact laminate and aluminium splashbacks that effectively replicate the pattern, it's possible to achieve this look without breaking the bank. Alternatively, you could introduce marble through accessories, like chopping boards and coasters."