The brand new range, brochures and stands will start to land with retailers in February, and will debut in full at KBB in March.
We've got some exciting changes to announce, including 11 brand new trend-leading designs, some moves between collections, and a simplified selection process.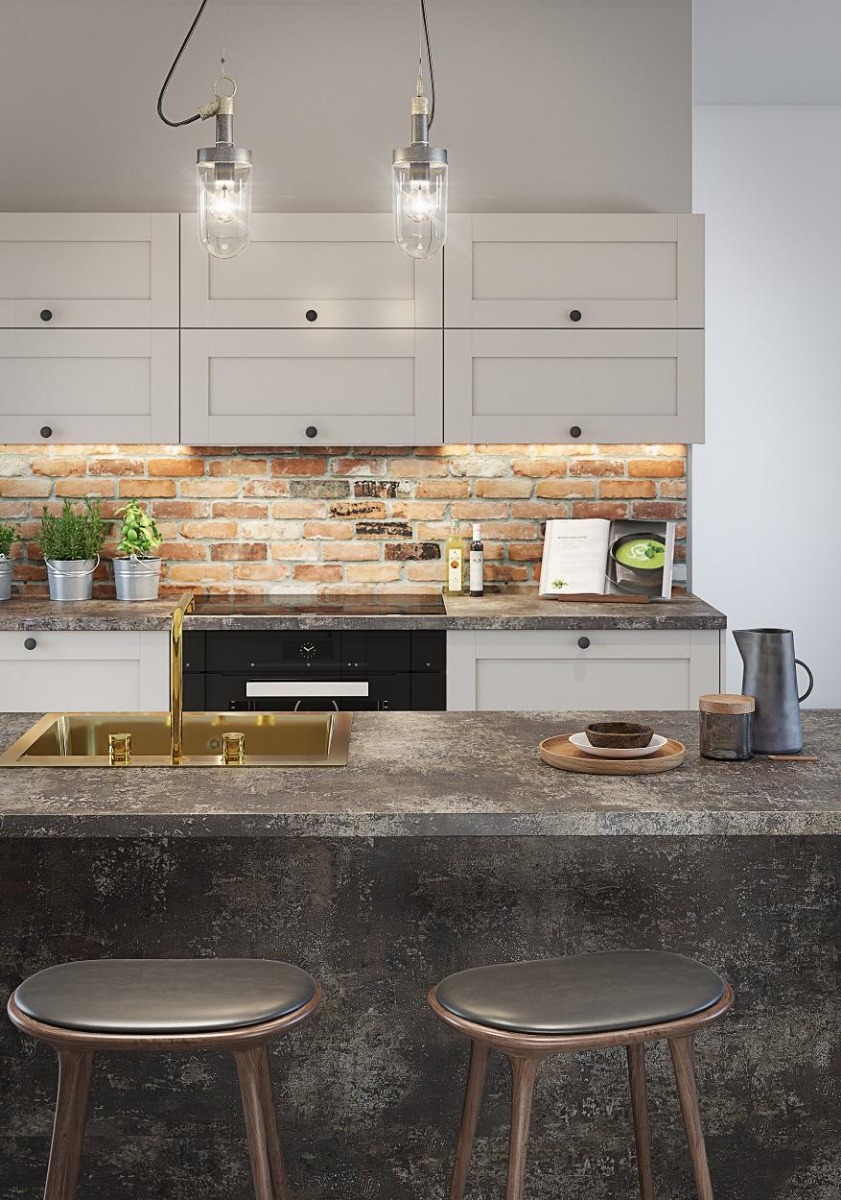 So, first things first – what's new?
There are 11 fabulous new designs, including planked woods, swirling marbles and realistic stones, plus a couple of truly statement eye-catchers.
Designed to allow anyone to create the look they love in their own kitchen, the new Options range is inspired by the 4 major design trends dominating kitchen design.
Luxurious Marbles capture timeless marble chic, while Industrial Edge is all about the contemporary urban appeal of concrete and metal. Natural Elements brings the outdoors in with wood and stone, while Scandi Style calls for pale timbers.
What's moved?
Options has its first ever sparkle designs! Strass Blanc and Strass Noir will now be exclusive to Options.
Other designs moving exclusively into the Options range include Granite Beige, Dakota, Lima, Maryland Fonce and Gris Paloma.

Pictured below is brand new design, Sirocco Marble - a swirling grey marble on a 38mm thickness with a Q3 radius designed to look like the finished square edge of dressed marble. The whole Options range is available in breakfast bar proportions as shown here, along with standard worksurface slabs, and all the designs are available as matching splashbacks and upstands - making it easy to create the full package.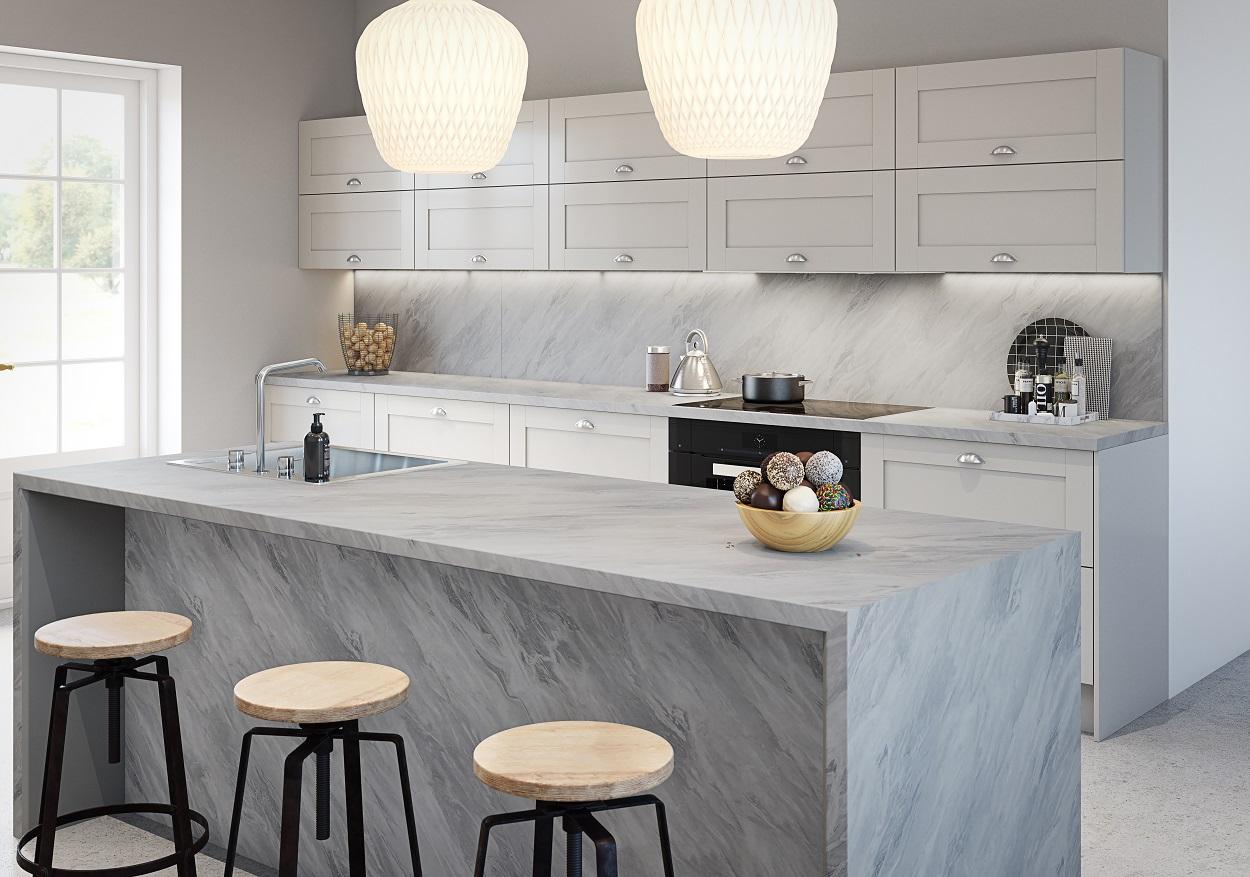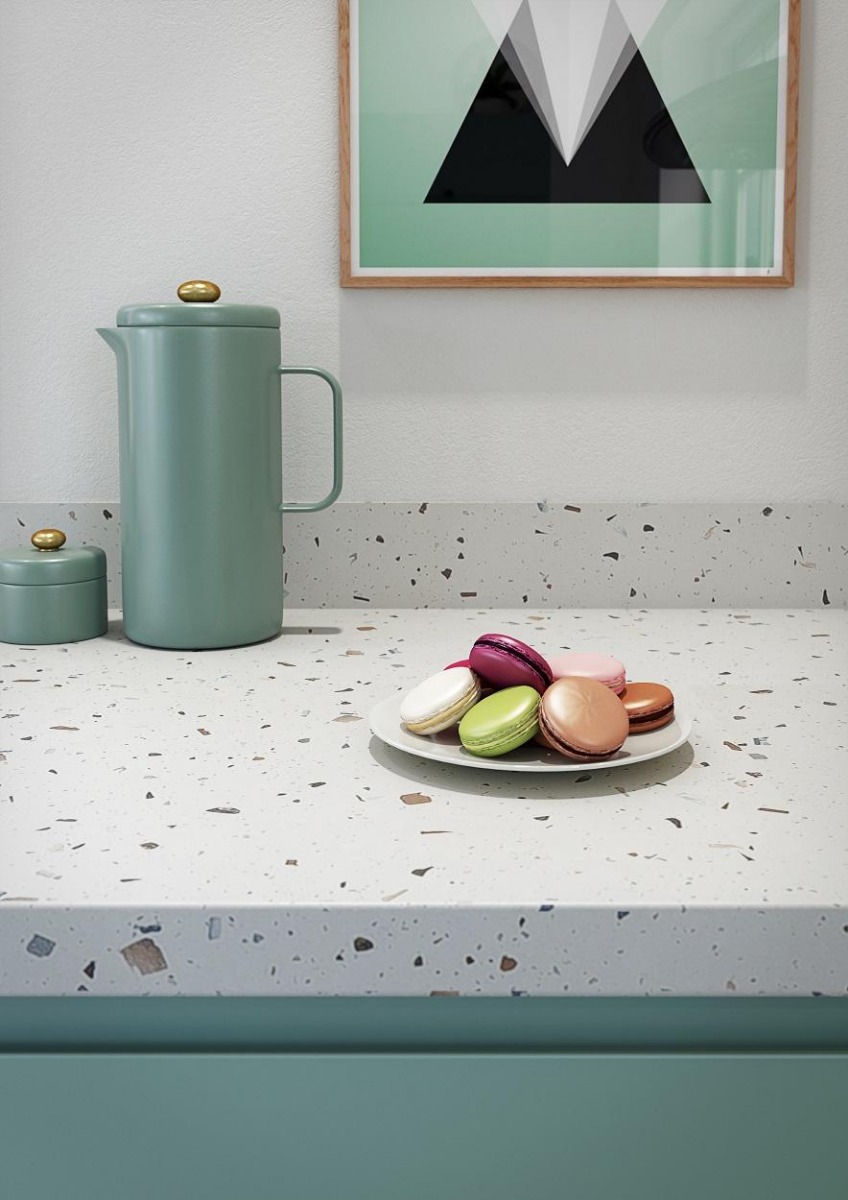 Simplified Structure
It's now simpler than ever to shop the Options worksurface range.
Every design in the range is available on 38mm thickness with a Q3 postformed edge. They can be taken on 3m and 4.1m breakfast bar and worksurface lengths.
10 favourite designs are also available on a slimmer, 28mm thickness with a Q3 postformed edge. These best-sellers can be taken on 3m breakfast bar and worksurface lengths.
Designed to be easy to shop, this new structure simplifies the surface selection process and makes finding the right décor straightforward – especially if Omega and Evolve stands are nearby too.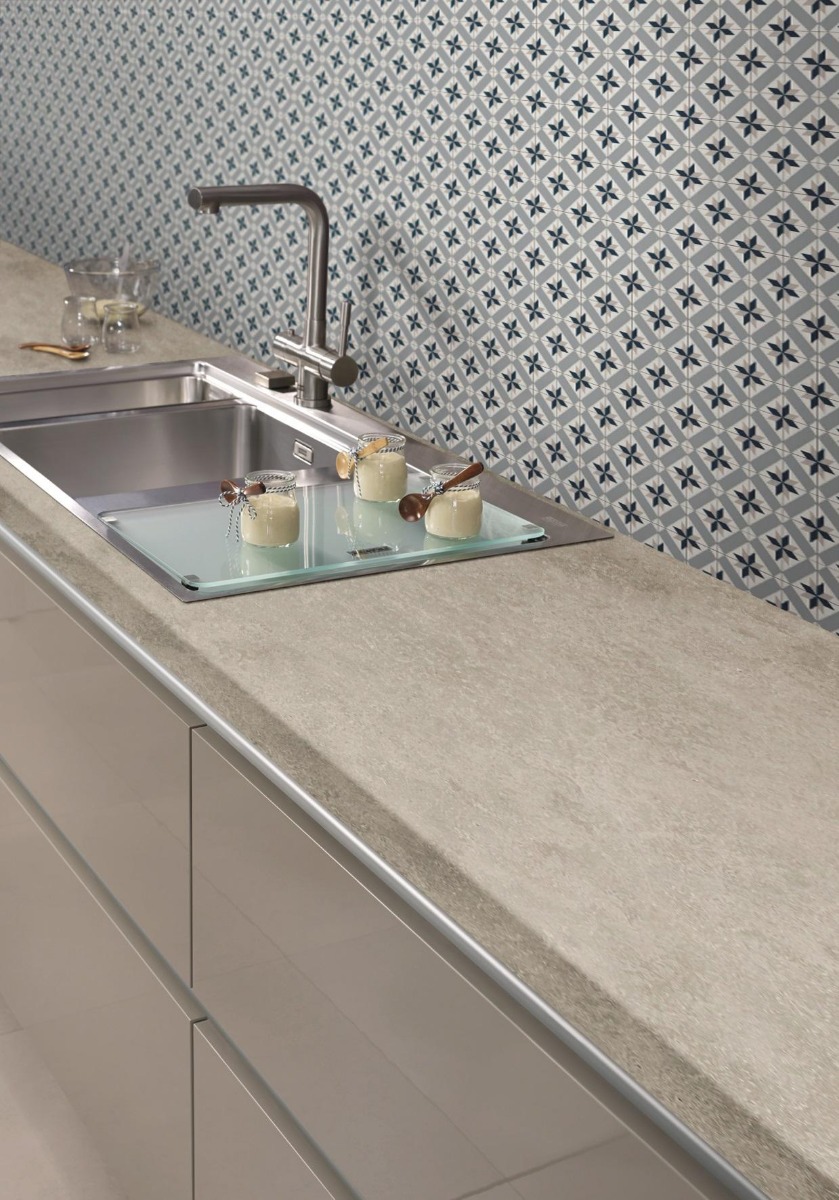 Splashbacks
The Options splashback range gets a full refresh with the integration of the entire Vista range.
As the 3 most popular Options splashbacks, Stone, Copper and Aluminium remain, while the vintage, geometric and botanical inspired tile designs of the Vista splashbacks collection now take the lead.
Vista splashbacks are an easy-to-apply and affordable alternative to tile splashbacks, making them the perfect addition to the Options collection whose trend-led designs make stylish surface solutions available to every budget.
When is the Options update available?
Brand new Options designs are available now!
If you're a retailer, you can sign up for your Options stand update by giving our team a call.If you're a fitter, there's not long to wait - the range will start to land in stores in February, and can be previewed in full at KBB Birmingham on 1st – 4th March, where our experts will be offering their take on every new décor, and how to use them.